Council Amenities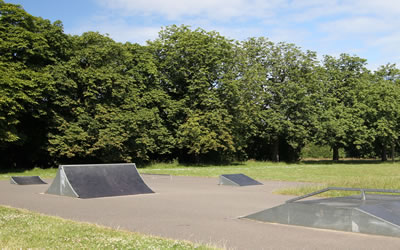 Sonning Parish Council are responsible for the upkeep of several important and well used amenities in the Parish. These are regularly inspected and are well maintained but in the unlikely event of you discovering a problem at any of the following locations then please do let us know by using the 'fault reporting' form below.
Allotments
Fancy a big veggie patch?
King George V Field
Situated on Liguge Way, off Pound Lane, is held in trust for the community by Fields in Trust.
Playground
The children's playground lies next to King George V Field in front of Sonning Primary School on Liguge Way.
The Wharf
This popular picnic area is on the Sonning bank of the Thames alongside the bridge.
Local Nature Reserve
(Ali's Pond)
The area on the far side of King George V field is famously home to a large population of Great Crested Newts as well as other wildlife.
Notice Boards
There are four notice boards located in various parts of the Parish.
Defibrillators
There are two defibrillators in the village, one outside Pearson Hall and the other near Sonning Primary School.
Fault Reporting
Let us know if any street lights are broken or if there other items that need fixing.
Click on any of the bold headings above or on any item in the full menu for further information