Your Borough Councillor - Mike Haines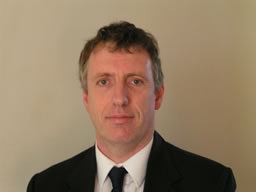 I was honoured to be elected to represent the Sonning and Warren Ward in May 2011 for Wokingham Borough Council on a 4 year term.
The Ward extends from the middle of the Thames to Western Avenue in Woodley including the surrounding closes. The boundary between Sonning Parish and Woodley Town in the ward is taken as the railway line. I am pleased to represent approximately 2550 voters who live in 1250 properties, I maintain a good working relationship with both Sonning Parish Council and Woodley Town Council members and feel it vital to continue and enhance these links.
I was brought up and lived in a small village in North Essex for nearly 30 years which bears some similarity to Sonning, I moved to the Thames Valley (South Oxfordshire) in 1996 and I moved to the Warren part of the ward about 8 years ago. I am married to Kate who is a Borough and Woodley Town Councillor (For Coronation ward which is immediately adjacent). Kate is disabled and we recently had to move a little further away into a property which is suitable for her needs. We live with 1 child at home who attends the Piggot School, a very active Bijon Frise, there is an elder child who "floats"- Coming back when she feels like it.
I work in Maidenhead as a Software Support Team lead, I have worked for the same company for 18 years in a variety of rolls, I used to travel abroad for periods of time although I am now exclusively UK based. In past times I have been a Primary School Governer and a Scout leader.
In my spare time I am a keen Motorcyclist, I have been riding for over 30 years and at one time was qualified to Instructor level, I am also a member of CAMRA (Campaign for Real Ale) and am a member of the congregation at St Andrew's Church in Sonning.
Being a Borough Councillor is a demanding and responsible roll although very satisfying when an issue is resolved, for example when I see the new road surface on Reading Road which I pushed for, or by having various trees cut back. I sit on the Licensing and Appeals Committee, I am the Councils representative with Twyford Age Concern and currently I am working on a group looking into future possibilities for Dinton and California Country Parks.
My key objective is to be responsive and available to all residents, and to listen to wishes, concerns and points of view, I would be most foolish to pretend that we can fix everything but I can at least ensure that issues that do arise are passed to the Council in Wokingham, without a doubt we are living in some very challenging times.
Cllr Mike Haines
Sonning & Warren Ward
---