Your Borough Councillor - Michael Firmager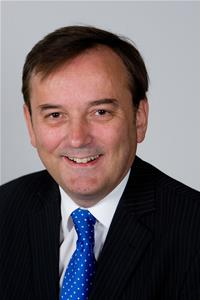 It is an honour and privilege to represent the residents of Sonning & Warren Ward since the local elections in May 2019. Whatever happens I will always strive to do my best to represent you all.
The Ward extends from the middle of the Thames to Western Avenue in Woodley including the surrounding roads and closes. The boundary between Sonning Parish and Woodley Town in the ward is taken as the railway line. I have a good working relationship with both Sonning Parish Council and Woodley Town Council members and will continue to enhance these links.
I currently work in Henley-on-Thames for a well-known insurance broker.
My current appointments on Wokingham Borough Council are the Borough Parish Liaison Forum, Community and Corporate Overview and Scrutiny Committee (substitute), Health Overview and Scrutiny Committee (substitute), Licensing & Appeals Committee, Overview and Scrutiny Management Committee (substitute), Personnel Board (substitute), School Transport Appeals Panel and the Sonning & District Welfare & Educational Trust.
I campaign on local issues and helping local residents, such as working for safer roads by managing traffic flow and reducing speeding/dangerous driving. Also, protecting the Green Belt and preserving the environment.
I was born in Hampshire, but have lived most of my life in Earley where I was educated locally.
In my spare time I am interested in football, cricket, snooker, and keen on gardening, drawing and painting. Also, I am a member of the Sonning Club.
Cllr. Michael Firmager
Sonning & Warren Ward
Wokingham Borough Council
---