Member of Parliament - Theresa May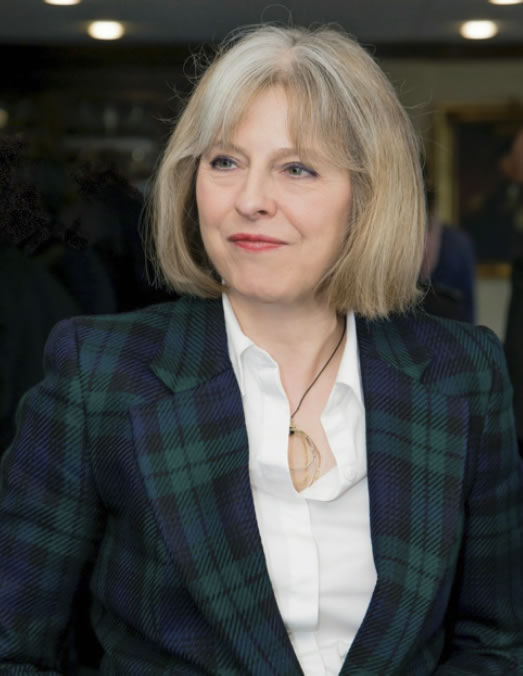 Our elected Member of Parliament for Sonning is Theresa May.
Theresa can be contacted on the addresses below or via her website: www.tmay.co.uk
Theresa was elected Member of Parliament for Maidenhead in May 1997. She lives in the constituency and is an active local campaigner. Her local activity has included campaigns to improve the local train service, bring a minor injuries unit to St Marks Hospital, and improve Maidenhead town centre.
She has held several positions within Parliament since 1997. She was a member of the Shadow Cabinet from 1999 to 2010, including as Shadow Secretary of State for Education and Employment, Shadow Secretary of State for Work and Pensions, and Shadow Leader of the House of Commons. From 2002 to 2003 she was the first female Chairman of the Conservative Party.
Theresa was appointed Home Secretary in May 2010. In this role she led the Government's work to free up the police to fight crime more effectively, secure the borders and reduce immigration, and protect the UK from terrorism. She was also Minister for Women & Equalities from 2010 to 2012.
Following her election as Leader of the Conservative Party, Theresa was appointed Prime Minister on 13th July 2016 and served in this position for three years.
---
Contact Me
Westminster
Rt Hon Theresa May MP
House of Commons
London
SW1A 0AA
mayt@parliament.uk
020 7219 5206
Constituency
Maidenhead Conservative Association
2 Castle End Farm
Ruscombe
Berkshire RG10 9XQ
0118 934 5433
Surgeries
If you live in the Maidenhead constituency then Theresa would be happy to discuss any issues of concern at one of her regular surgeries. Please contact us on 020 7219 5206 or email mayt@parliament.uk.