King George V Field
King George V playing field, often referred to as the Rec, is situated on Liguge way off Pound lane, Sonning. The field is one of 471 throughout the country, established in memory of King George V who died in 1936.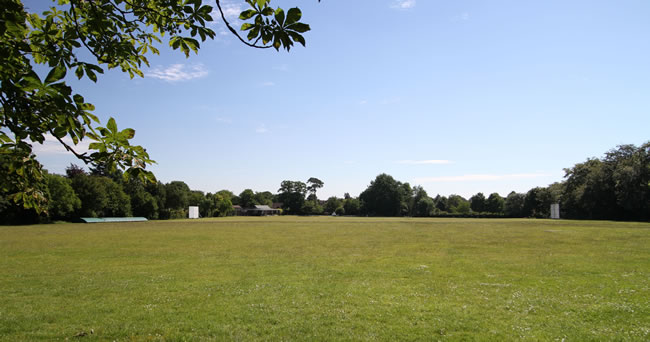 The playing field is held on trust for the community by Fields in Trust (formally The National Playing Fields Association) who provide permanent protection of the site. It is the local Parish council however who are responsible for the day to day operation. Mounted at the gated entrance are distinctive heraldic plaques: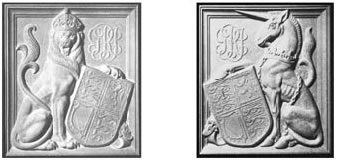 Sporting facilities are used all year round. In the Summer the ground is home to Sonning Cricket club which also includes Sonning and Charvil junior section. In the Winter months the field is home to AFC Charvil with teams aged from under 6 to under 15's boys and under 11 to under 13's girls.
King George V field offers the following facilities:
Children's play area
Football
Cricket: Sonning Cricket Club
Skate Park
Outdoor fitness equipment (Age 7 upwards)
Ali's Pond (Nature reserve): more details
Tennis Club
Beech Lodge (Scout hut)
Outdoor fitness area
Thanks to a grant of £9,995 from The Big lottery fund, the Parish Council have erected outdoor fitness equipment. It is for use from age 7 upwards and resistance is provided by the users own body weight.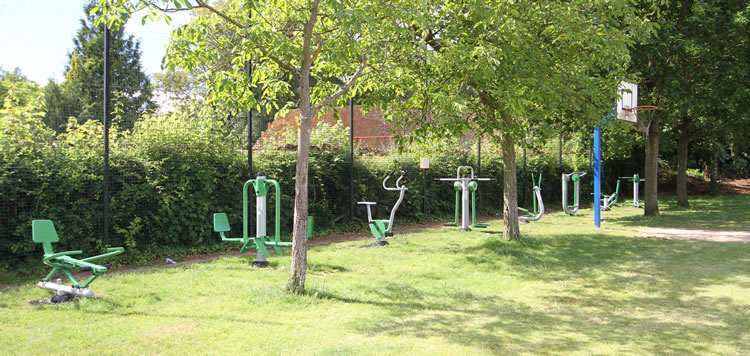 There are 8 pieces of equipment with 12 work stations consisting of a rowing machine, bicycle, cross rider, leg press, skier, air walker, rider and body twist. Since its instalment in August 2013 the gym has proved to be extremely popular with both young and old.